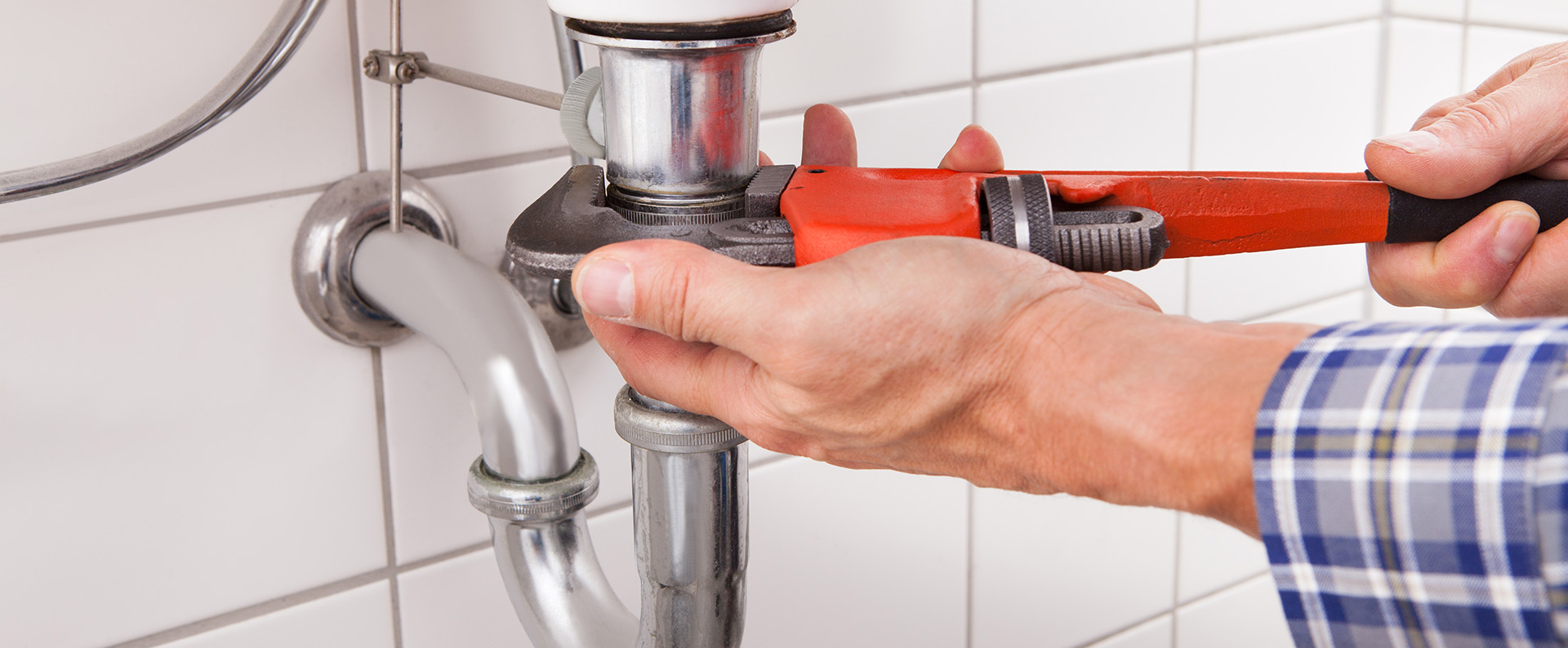 At American Plumbing, we deliver a personalized high quality of service for your business or your home
RELIABLE PLUMBER IN WICHITA FALLS, TX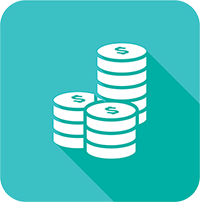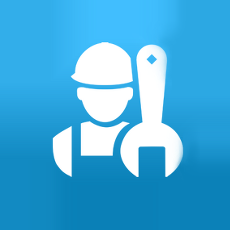 Locally Owned and Operated
Full Service Plumbing in Wichita Falls TX
Its not always easy to find a Wichita Falls, TX, plumber you can trust to give you honest and high-quality work unless you get in touch with the professionals at American Plumbing. Our team will work diligently to get the job done in a prompt fashion by paying close attention to the important details and using high-quality products at all times. Since 1997, weve been providing our services to the community. Were proud to be fully licensed and insured, so you know you can depend on us to get the job done safely and reliably.
DRAIN CLEANER IN WICHITA FALLS, TX
Whether you own a home or a business in Wichita Falls, TX, at some point in time, you're likely to find yourself faced with a clogged drain. In kitchens, greases and soaps can build up on the walls of your pipes and cause blockages.
In bathrooms, showers, tubs, and sinks can become clogged with hair and soap, while toilets can become clogged with paper and debris. No matter the cause of your clogged drain, one thing's for sure: You need the help of a reliable plumber to come to the rescue. Fortunately, we offer drain cleaning services designed to tackle the toughest of clogs.
When You Need Professional Help
Don't be fooled into thinking that drain cleaning is something you can handle yourself. While there are products on the market that offer a do-it-yourself remedy, these often only provide a temporary fix and can cause bigger problems down the road. Our technicians have the proper tools to rid your drains of clogs without damaging your pipes or your property in the process.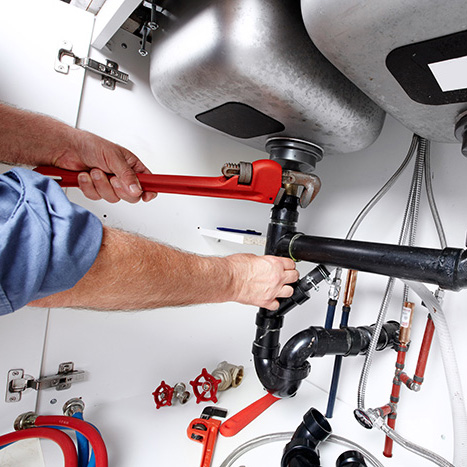 COMMERCIAL PLUMBER IN WICHITA FALLS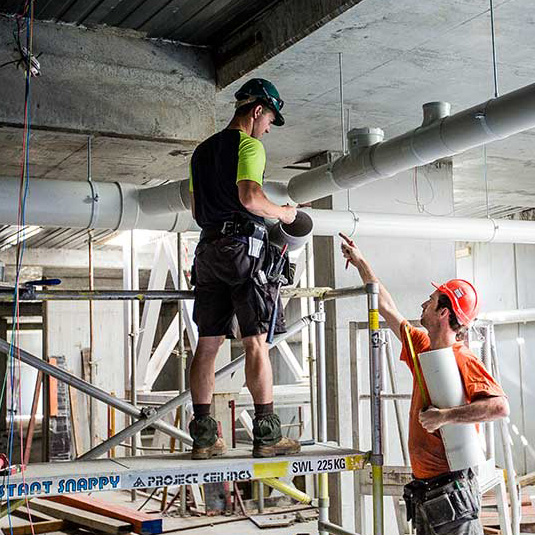 As a business owner or manager in Wichita Falls, TX, you're aware of how important a role your plumbing plays in your overall operation. Without a solid plumbing infrastructure, your place of business could be subject to a host of inconveniences and interruptions. When you need reliable commercial plumbing work in Wichita Falls, TX, trust American Plumbing to provide the service you're looking for.
Serving Your Company's Plumbing Needs
American Plumbing offers a variety of commercial plumbing services designed to keep your system running and working its best. Whether you need a new fixture installed, an old sink replaced, or a water heater maintained, we're up for the challenge. No job is too big or too small, and we pride ourselves on complete professionalism in every project we undertake. Plus, as a customer, you'll benefit from our:
Reasonable rates
Easy appointment scheduling
Knowledgeable, courteous crew
Call today to learn more about our commercial plumbing services.
SEWER LINE REPLACEMENT PROVIDER
At American Plumbing, we provide a service that is integral to home and business owners all across Wichita Falls, TX: sewer replacement. Cracked, clogged, or aging sewers can cause a number of problems for your home or business. Why risk property damage when American Plumbing is on hand to help?
We'll Improve Your Infrastructure
As a sewer replacement provider in Wichita Falls, TX, American Plumbing plays an important role in updating and improving local infrastructure. Our comprehensive sewer replacement services are as thorough as they are accurate and affordable. And when you hire us, our team of plumbing experts will be on hand to offer answers and assistance through every step of the process.
If you're in need of sewer replacement in Wichita Falls, TX, don't wait to get in touch with our team. The longer you hesitate, the longer you'll allow sewer problems to fester. Call us today to schedule an assessment of your sewer and learn more about our sewer replacement services.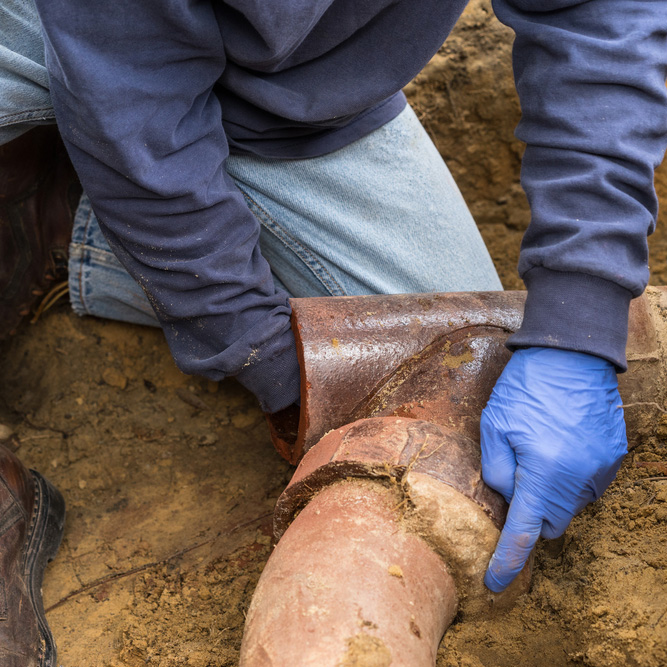 PLUMBING FIXTURE INSTALLATION IN WICHITA FALLS
If your plumbing fixtures have stopped working properly or are simply outdated, American Plumbing can help. As a trusted plumbing company in Wichita Falls, TX, American Plumbing provides residential and commercial plumbing fixture installation services at prices that won't break the bank.
Options Galore
With a wide selection to choose from, American Plumbing is the place to turn for new:
Sinks
Toilets
Faucets
Shower heads
Once you select the right fixtures, we'll install them quickly and efficiently without skimping on quality. Our plumbing products run the gamut from basic to high-end, and we'll be happy to help you find the fixtures that best work with your space. Best of all, by having new plumbing fixtures installed, you'll be making an easy but valuable investment in your Wichita Falls, TX property.
To get a better sense of our inventory or to learn more about our plumbing fixture installation services, call American Plumbing today.